Where to buy VIA VAI?
Hi shoe lover! Looking for a pair of new VIA VAI's, but don't know where to shop? No worries, in this article we tell you all the ins and outs about the VIA VAI webshop, partner stores, and brandstore.
Online
Want to shop from the comfort of your chair ? Shop online! The entire VIA VAI collection can be found online at the VIA VAI webshop. From sandals to sneakers, you will find it all in our webshop. When ordering on working days before 5 p.m., your order will be shipped the same day. That way, you'll be able to shine in your new VIA VAI's a.s.a.p.!
In our diverse collection, there is something for everyone. From sporty sneakers, to feminine ankle boots with heels: we got it all. VIA VAI is also your go-to brand for a classic loafer or striking pair of cowboy boots. When temperatures rise, the collection makes room for the most stylish VIA VAI sandals, espadrilles and slippers. In the winter months, the assortment expands with high boots. In short, whatever shoe you are looking for: SHOES YOUR WAY.
Brandstore
In March 2021, VIA VAI opened her very first Brandstore in the heart of Amsterdam (the Netherlands). The most beautiful shoes and accessories are waiting for you here.
In the Brandstore you will not only find the most beautiful shoes from VIA VAI, but also our collection of matching bags. In addition, VIA VAI collaborates with niche brands in the field of accessories and fragrance to create a broad experience. For example, in the VIA VAI Brandstore you will find handcrafted Dutch Design vases by MP. Ceramics and a fragrance collection by Atelier Rebul.
From sporty and tough to extravagant and minimalistic; your new purchases are wrapped like true gifts. That is the power of VIA VAI, always and everywhere that extra touch that makes you feel special.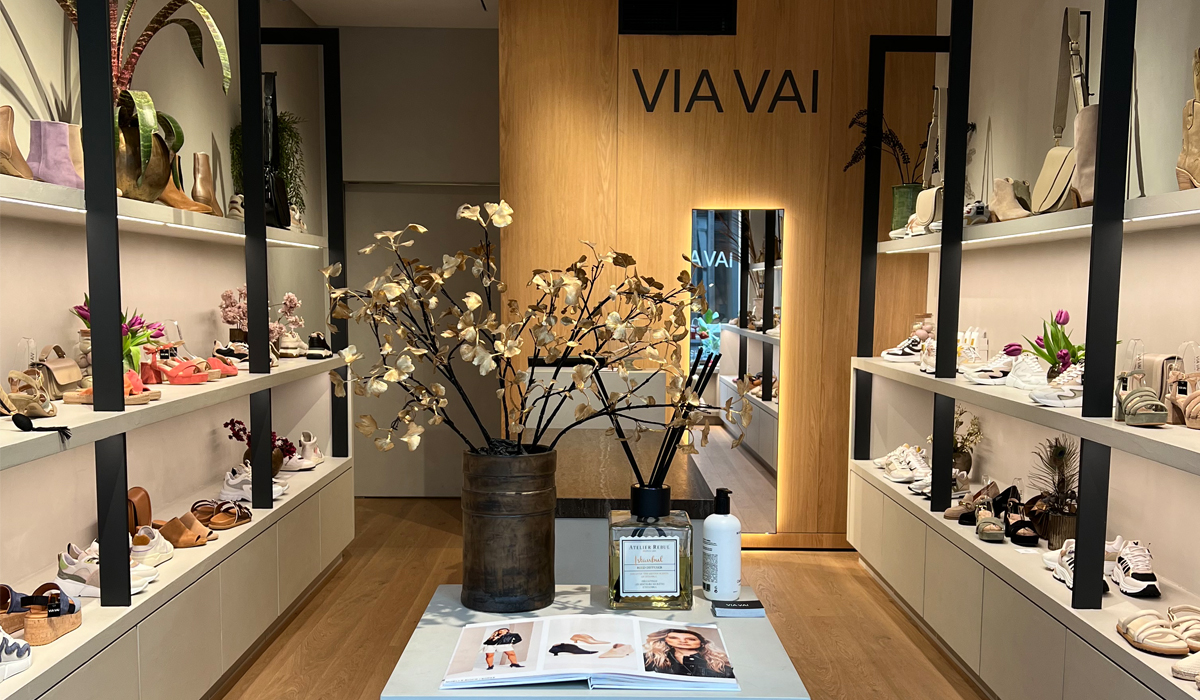 Partner stores
VIA VAI can be found in 500 partner stores throughout the Netherlands, Belgium, Germany, Denmark, France, Sweden and Norway. From Amsterdam to Oslo: you can find us in shoe stores everywhere. Want to find the nearest VIA VAI partner? Check out the store locator below.